Overview
Hammer toe is defined as a deformity in the toe where part of the toe is permanently bent downward resembling a hammer. Two related conditions are mallet toe and claw toe which effect different toe joints in slightly different ways. The key difference is that
hammertoe
tends to effect the middle joint in the toe (note: not the middle toe, the middle toe joint). The disease is usually associated with the second largest toe but can effect the third or fourth toe as well. Mallet toe effects the uppermost toe joint whereas claw toe is caused by the tow being held in a cramped ?claw-like? position.
Causes
It is possible to be born with a hammer toe, however many people develop the deformity later in life. Common causes include tightened tendons that cause the toe to curl downward. Nerve injuries or problems with the spinal cord. Stubbing, jamming or breaking a toe. Having a stroke. Being a diabetic. Having a second toe that is longer than the big toe. Wearing high heels or tight shoes that crowd the toes and don?t allow them to lie flat. Aging.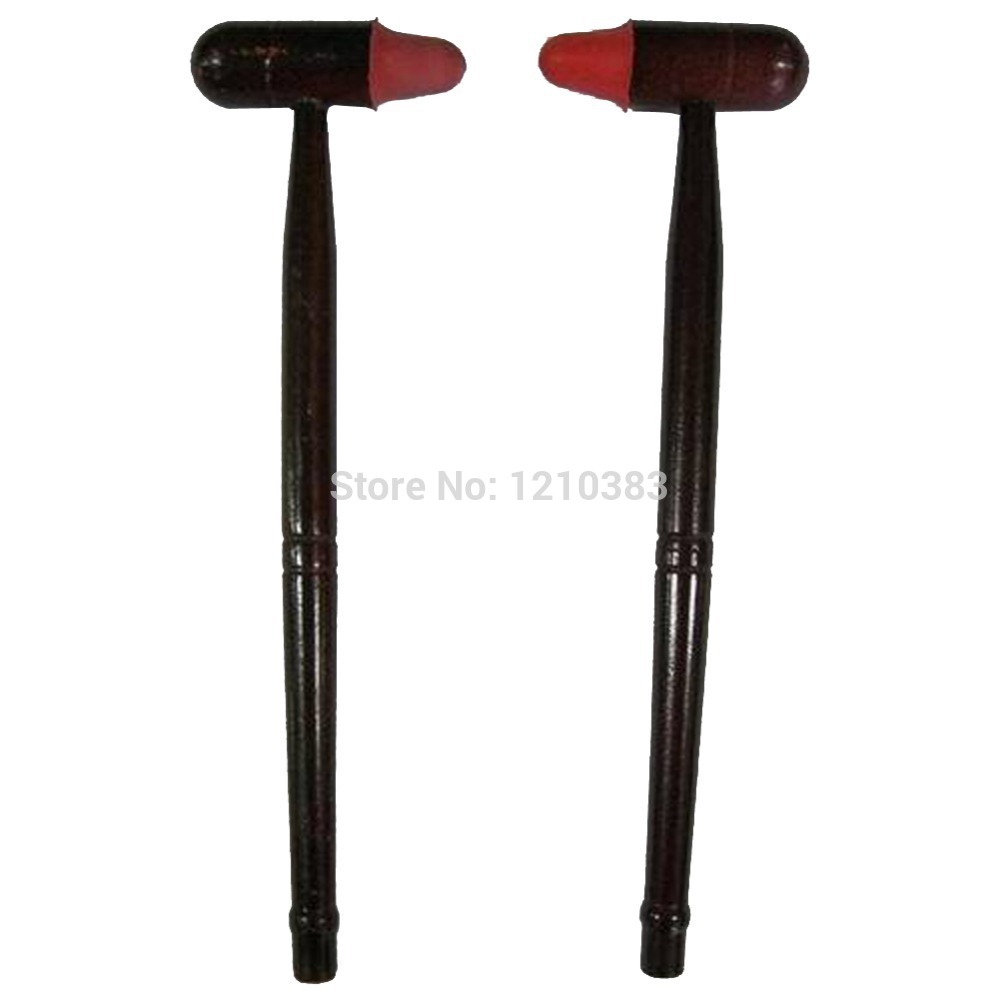 Symptoms
The most obvious symptom of hammertoe is the bent, hammer-like or claw-like appearance of one or more of your toes. Typically, the proximal joint of a toe will be bending upward and the distal joint will be bending downward. In some cases, both joints may bend downward, causing the toes to curl under the foot. In the variation of mallet toe, only the distal joint bends downward. Other symptoms may include Pain and stiffness during movement of the toe, Painful corns on the tops of the toe or toes from rubbing against the top of the shoe's toe box, Painful calluses on the bottoms of the toe or toes, Pain on the bottom of the ball of the foot, Redness and swelling at the joints. If you have any of these symptoms, especially the hammer shape, pain or stiffness in a toe or toes, you should consider consulting your physician. Even if you're not significantly bothered by some of these symptoms, the severity of a hammertoe can become worse over time and should be treated as soon as possible. Up to a point hammertoes can be treated without surgery and should be taken care of before they pass that point. After that, surgery may be the only solution.
Diagnosis
Your doctor is very likely to be able to diagnose your hammertoe simply by examining your foot. Even before that, he or she will probably ask about your family and personal medical history and evaluate your gait as you walk and the types of shoes you wear. You'll be asked about your symptoms, when they started and when they occur. You may also be asked to flex your toe so that your doctor can get an idea of your range of motion. He or she may order x-rays in order to better define your deformity.
Non Surgical Treatment
Try to find shoes that are soft, roomy, and comfortable and avoid tight shoes or shoes with high heels. A shoe repair shop may be able to stretch a small pocket in regular shoes to
hammertoe
make room for the hammertoe. Have a professional pedicure. Sometimes a skilled manicurist can file down a painful corn. Follow your healthcare provider's instructions. Ask your provider what activities you should avoid and when you can return to your normal activities, how to take care of yourself at home, what symptoms or problems you should watch for and what to do if you have them. Make sure you know when you should come back for a checkup.
Surgical Treatment
If your toe is not bendable, your doctor may recommend surgery. The type of surgery that will be performed will depend on the severity of the condition. You should expect blood and urine studies before the procedure, as well as x-rays of your feet. Your doctor will inject either a local or regional anesthetic. If your toe has some flexibility, the doctor may be able to straighten it by simply making an incision in the toe to release or lengthen the tendon. If the toe is not flexible, your doctor will probably make the same incision to release the tendon, but he or she may also remove some pieces of the bone so that the bone can be straightened. A k-wire is placed in the toe to help hold it straight while it is healing. This is taken out after about four weeks. Prevention
Preventing foot problems, including hammertoes, is often a matter of wearing the right shoes and taking care of your feet. Check your feet regularly for problems. This is especially true if you have diabetes or any other medical condition that causes poor circulation or numbness in your toes. If you do, check feet daily so that problems can be caught early on.